Goal
Jotex challenge was to build brand awareness, and spread awareness of their new SS18-collection in a new and creative way, with help from Influencers in Sweden, Norway, Denmark, and Finland. The campaign goal was to increase interest in their products and to drive relevant and converting traffic to their website.
Results
The results were clear: With an audience of 1 460 000+ followers, 5858 clicks lead to a 6 digit number in direct sales. The right match between relevant influencers and Jotex, plus a good deal for the followers had a great effect and the engagement was high.
Posts
Emma Melin, Sweden. Engagement rate: 4,8 %, 868 likes, CTR 1,5 %.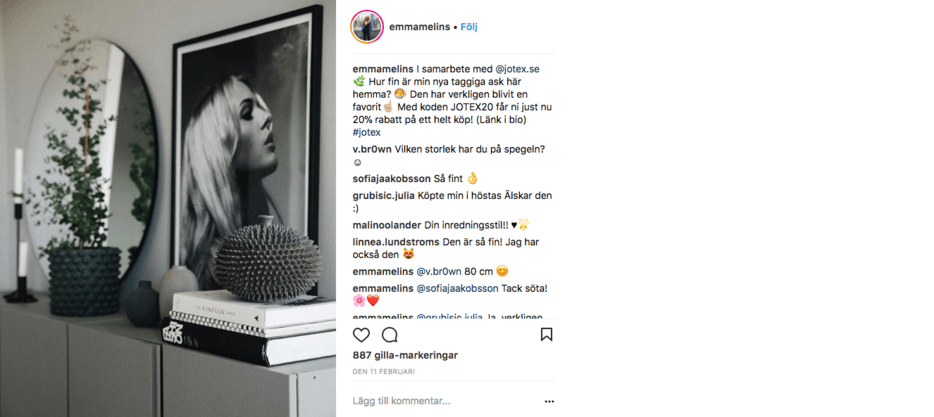 Mirelle Stoor, Sweden. Engagement rate: 2,3 %, 780 likes, CTR 2,4 %.

Mona Karttunen, Finland. Engagement rate 7.6%, 6 400 likes, CTR at 0,3%.